Kitchen Supplies in Glasgow, MT
Make your house a home with Red Barn Gifts' kitchen supplies and home goods. Our local Glasgow, MT home décor shop has everything you need to cook up something delicious. From bakeware to utensils and small appliances, your kitchen will be equipped to handle any meal prep, baked dessert or delicious holiday foods.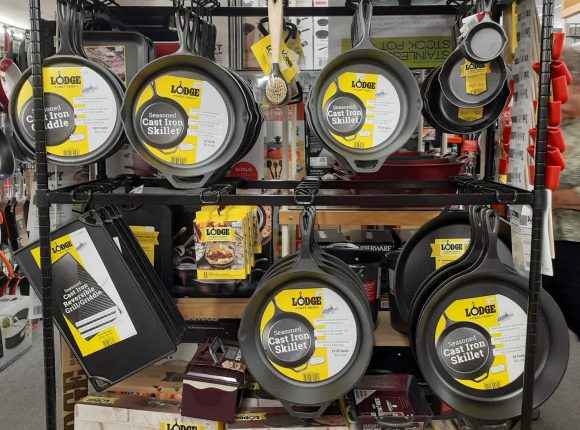 Pots and pans. Find pots and pans that will last you and your family for years to come. We carry some of the most trusted brands in home goods and cookware, including Nordic Ware. Get your hands on pots and pans you'll absolutely love to cook with.
Bakeware. Fresh cookies and chocolate cakes can't happen without durable bakeware. Browse our selection so you're ready for any recipe. We carry a huge assortment of pans, sheets, rounds and other bakeware that'll have you whipping up delicious desserts in no time.
Utensils and gadgets. We have utensils and the latest gadgets to make your time in the kitchen a little easier. From mixing and scooping to sifting and straining, we'll help you outfit your kitchen with all the utensils that make cooking simpler.
Small appliances. Upgrade your kitchen supplies with Red Barn Gifts' range of small home décor and appliances. Whether you need a new toaster or want to gift someone a waffle maker, there's a full assortment of small appliances stocked and waiting for you to browse.
Kitchen décor. What feels homier than a well-decorated kitchen? Give your space a special touch with our kitchen decor products.
From rustic signs to quippy centerpieces, you'll find exactly what you need to bring personality to the most-used room of your home.
Cleaning products. Check out our best cleaning products to leave your home sparkling. We've even got specialty kitchen cleaners to help you cut through the toughest messes after you're done whipping up a masterpiece.
Get in Touch
Red Barn Gifts is a one-stop home décor shop for kitchen supplies and home goods in Glasgow, Fort Peck, Valley County, Nashua, and Hinsdale, MT. Contact us or come visit our store today to browse our selection of home goods, kids' toys, and general merchandise or give us a call at 406-228-9256 if there's something in particular you're looking for.